A prose essay's plan serves as a road map. Outlines give you a framework for the points you'll make in each section and paragraph of your paper. Creating an overview is crucial for writing persuasive, analytical, explanatory, compare-and-contrast essays, and journal articles. Even descriptive ones, which tell stories rather than offer logical justifications, can profit from the organization a reasonable outline offers.
The thesis statement, which directs the writing process, is anchored by an outline. It also organizes the topic sentences, which make up most of your paper. And places an introduction and a conclusion between each body paragraph to help the reader enter and exit the paper with ease. So, let's see how to write an essay outline: ultimate guide tips, steps, and guidelines. 
MERITS OF OUTLINING AN ESSAY
As you advance through the writing process, a write-up or research paper outline helps you stay organized and focused on your core subject. Let's read along the steps and guidelines.
It enables you to be adaptable. In your formal outline, you can use shorthand or complete sentences. A framework is a tool for creating your writing material and determining a proper sequence. So it just needs to make sense to you.
Your knowledge is kept organized by it. You can manage your research or persuasive arguments and determine where to use them by creating a solid outline. You can evaluate the validity of your thesis statement by structuring your data in this manner. Your thesis is likely powerful if you find yourself jam-packing your outline with examples to support your main claim. If not, you might want to think twice.
It depicts the logical progression of points and subpoints. The majority of outlines are organized alphabetically. To form points and sub-points, they alternate between Roman numbers, capital letters, Diacritics, and lowercase letters. Decimal outlines and staggered bullet points are two additional outline formats.
Before beginning, educators frequently request that their students present outlines. Typically, the purpose of this is for the professor to ensure that each student is on the right path regarding picking topic with an adequate number of sources to cite. It is appropriate for the task, and the pupil is aware of the assignment's requirements.
THE FUNDAMENTALS OF AN ESSAY
Even though each article is distinct, they all follow the same fundamental format. Every report begins with a piece called the introduction. And, later it is followed by at least one body paragraph that elaborates on the arguments stated in the emergence. Lastly, it is finished with a section called the conclusion that restates the author's thesis and reviews the body paragraphs.
INTRODUCTION:
The first paragraph of your paper should introduce the subject and give contextual information essential to comprehending your argument. Describe the supporting details, and establish your thesis. It should briefly summarize the fundamental idea of your point in your thesis statement.
THE 1ST PARAGRAPH
The very first body paragraph should introduce a different concept or piece of evidence that bolsters your thesis. Start the paragraph with a topic sentence that introduces the section, relates it to the premise, and does it succinctly. In the body paragraphs, you should provide evidence for your ideas in the form of arguments, illustrations, research, figures, analyses, and literary references. This is the trick that teaches you how to write an essay outline. 
THE 2ND PARAGRAPH 
The second body paragraph should follow the same pattern as the first, but it should center on a new bit of information. Ensure once more that this paragraph's first line serves as a subject line. Furthermore, it should connect to the overall theme of the treatise. Continue to bolster your main argument with relevant examples and factual support.
THE 3RD PARAGRAPH
Employ the third paragraph of the body to address any viewpoints that might be in conflict with your statement. Most of the time, you should briefly present any counter viewpoints before highlighting the advantages of your own view. Gaining the reader's trust requires factual presentation and considering a subject from all sides.
For proper and apt compositions, consult Write My Essay Uk if you want to secure top grades.
CONCLUSION 
The final paragraph of your paper should reaffirm your thesis and include a summary. That should compile all the points you have made in the body paragraphs. A strong thesis statement will neatly tie up the concepts of the rest of the composition. Rather than presenting new information or justifications.
HOW TO WRITE AN ESSAY OUTLINE
Here follow away these pointers curated by Custom Essay Writing Service, as they are the best in the educational stream.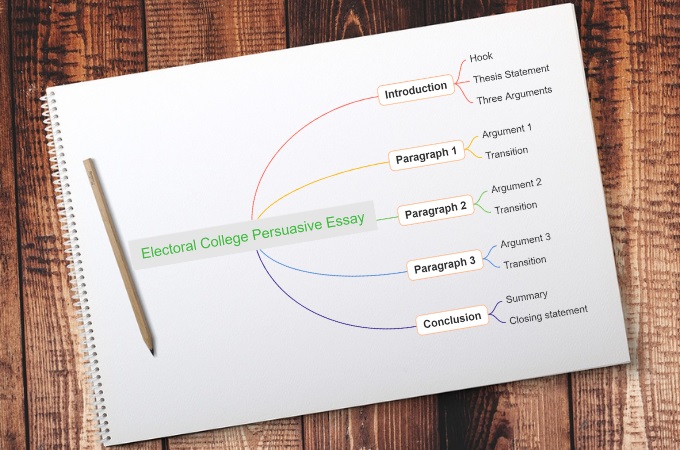 ESTABLISH YOUR GOAL
Consider the thesis you have in mind. Even if you might not yet have precise phrasing, you must have a rough understanding. So, that is the argument you'll present and sustain in your paper. You may review your ideation notes and create an outline covering all the essential details. Although, you need to justify your purpose when you have a clear goal.
REMOVE THE CLUTTER
During the brainstorming process, you considered every writing strategy and prospective piece of material to use.
It's time to read across your thinking notes and select the ideas that will help you accomplish your prime objective the most successfully. Consider how each fact that you noted supports the assertion you are making. If you have a concise, well-thought-out response to that query, consider including it on your list of selected topics.
DECIDE WHAT ARGUMENTS YOU'LL PRESENT IN EACH PARAGRAPH
Determine the main arguments you'll use in your composition using the list of points you made. These will be the parts of your body. You might raise the following statements and essay outline in an argumentative set-up on why your school needs more water coolers:
Water coolers are provided to help pupils save cash.
Coolers cut down on plastic trash; they are bio-degradable
Water that is easily accessible can reduce the occurrence of heat exhaustion.
Note the data, stories, and figures that support each claim. For instance, in your section on how water coolers reduce plastic waste, you may mention how many single-use water bottles were retrieved from campus grounds last year. Your research outline includes this evidence.
STEPS THAT CAN ELEVATE YOUR ESSAY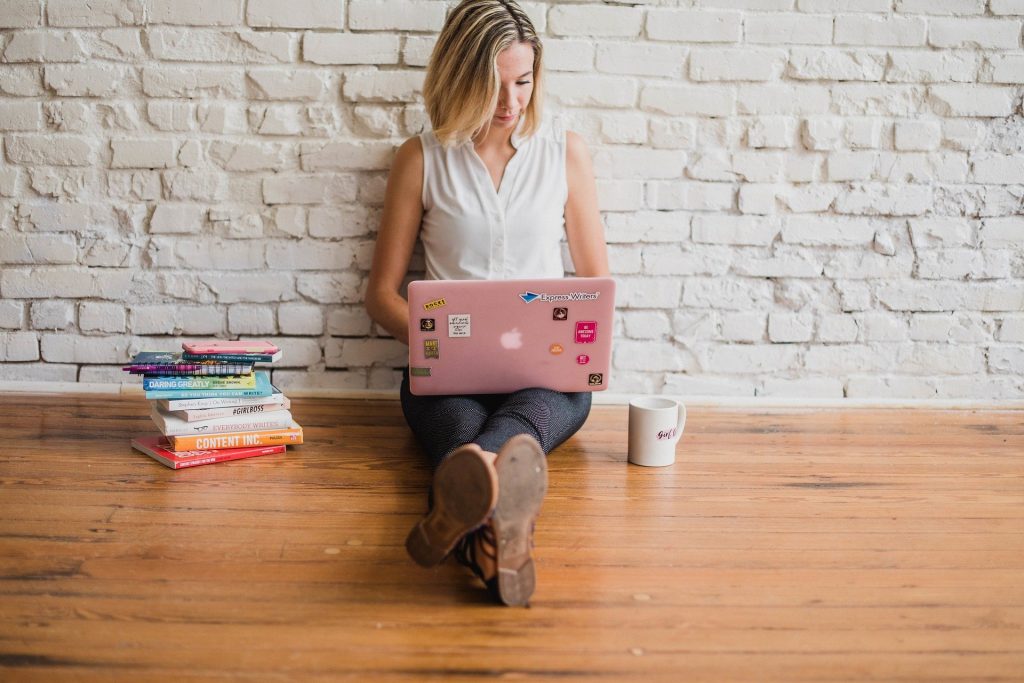 GOAL: VARIETY
One of the characteristics of good composition is the use of rich phrases and language. Try to avoid using the same terms/expressions again when writing. The same notion can glitter with a bit of variation, so you don't have to be a living thesaurus.
PREPARATION PAYS
Although it could seem like a loss of effort, particularly before exams when time is limited. It is nearly always preferable to do some preliminary brainstorming. This should make it easier for you to identify the strongest supporting arguments. Instead of just using the first ones that spring to mind, place them appropriately in your paper.
The concept that most persuasively supports your claim and, at the same time. About which you are most knowledgeable should come first. Arguments put ineffectively can lead even the finest ones to fall flat.
PRACTICING IS KEY!
However, keep in mind that excellent writing does not occur by chance. It is far simpler in principle than in practice, despite our best efforts to describe every aspect of the effective writing process straightforwardly and concisely. This must answer how to write an essay outline in detail. 
So, we advise you to rehearse producing ideas given on diverse subjects. Although they might not be perfect initially, continuous practice will soon improve that, and best prepare you for the real deal.
THE CHECKLIST FOR A PERFECT ESSAY
Check to see that each paragraph and sentence makes sense. Feel free to rephrase sentences until they sound natural. It's possible that after editing something for the first time, you realize it's not as good as you thought.
Sentence construction, syntax, and grammatical checks;
Read your manuscript aloud on paper after printing it. When reading a printed copy, you catch more errors;
To improve your chances of receiving a high grade, work on adding any additional information and scholarly sources from internet sources like Google Scholar.
TYPES
PERSUASIVE
You want to persuade the reader to do something specific when you write a persuasive essay. You employ your feelings and opinions to persuade your reader to concur with what you have written.
INFORMATIVE
An informative piece goal is to enlighten its audience. In an informative article, you typically discuss a specific topic, provide information, and provide instructions.
ARGUMENTATIVE
An argumentative essay works on the same principle as a persuasive type. Nevertheless, you use facts instead of emotional responses to persuade your audience.
CONCLUDING THOUGHTS 
You can use the tips for writing a compelling write-up whether you have written a few pieces or even if you don't know how to write a composition. Realize that treatise writing is more than just sharing your thoughts; you must also read extensively and gather data on a range of topics.
In the end, things like how to write an essay outline: ultimate guide tips, steps, and guidelines, help you to achieve your dream digits.