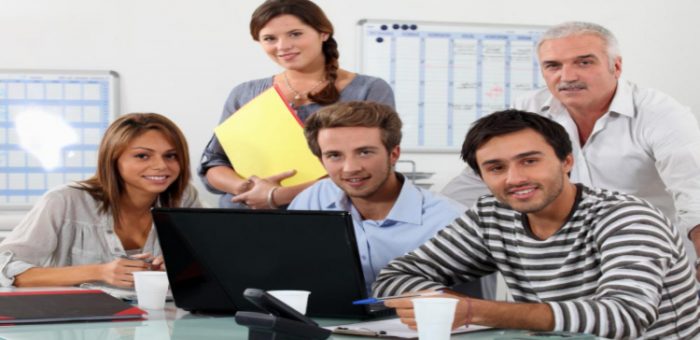 Tips to Find Reliable Dissertation Assistance in London
There are numerous sources available in London for students seeking academic help. It can be for anything from title inspiration to research resources or essay writing. London has some of the world's best libraries, galleries, museums and bookshops. There is basically no lack of support when it comes to studying for dissertation when you're in London.
These sources are incredibly useful regardless at which academic level you are. However, they prove to be even more valuable when it is time for dissertation research. This research provides extensive research for months on ended. Accompanied with an equally lengthy writing period. Although it is an extremely taxing challenge, the results are equally satisfying. A dissertation serves as the backbone of your degree. It also allows a deeper level of learning in your particular field. We have focused on some key sources here which are a hub of knowledge for students.
1. Libraries
There is wealth of academic literature at the colleges constituted with university of London. You are unlikely to come upon a topic that is unavailable to you here. The literary collections are the most excellent of their kind. Apart from that London has a total of 385 public libraries. The ones most frequently visited by students are the Guildhall and Wellcome Library.
Guildhall is specifically unique with its vast amount of literature dedicated exclusively to London. There isn't any information about the city that you will be unable to find here. It also has a good deal of texts about other sections of the metropolis which are more remote. The material in this library starts from the 11th century and onwards. There are three section into which the texts are divided. First is for printed books, then comes the manuscripts and lastly a section solely for prints, drawings and maps.
The British Library is among the literary jewels of London. It is world-famous and by far the largest library on earth. Its shelves are spread across a distance of 625 kilometers, storing above a hundred and fifty million items. This includes everything from maps, magazines, music scores to manuscripts. There is simply nothing you cannot find information upon in this Library.
2. Archives
London has a mind-boggling variety of archive collections. They cover a wide range of interests. There are also records stored there of world organizations and national government. These archives are also home to town hall, the Townswomen's Guilds and cycling club records. Almost every type of information about the residents of London can be found here. Even seemingly trivial information like primary school logs can also be found here.
There are the amazing National Archives at Kew with a never-ending supply of information. And then the small array of family and local records in North Kensington. Many other archives exist in between which contain numerous manuscripts. Documents relating to war and peace, sports, travel, education, entertainment, religion or politics all exist there. Colindale's Newspaper Archives and Clerkenwell's London Metropolitan have records dating back to 1000 years. These can be exciting to unearth and provide you valid data for research.
3. Bookstores
There are a great number of bookshops in London which can be browsed for days on end. They open up new doors to the world of learning. You are bound to find inspiration when you set foot into these magnificent stores.
There are large and exclusive bookstores like Waterstones. Even for the most discerning of topics you are sure to find references here. The store is sectioned into fiction, art, history, travel and more. There is no end of events and activities that are being hosted there. Being a part of them just gives you an even better insight of the literary world.
There are also some amazing independent bookstores namely Daunt Books, Foyles and London Review. Foyles even came upon the Guinness Book of Records for its length of shelves. The peaceful environment and harmony with knowledge that exuberates from London bookshops is breathtaking. You can research in a relaxing way, not finding yourself in a dull background.
The bookshop Skoob at Brunswick is also a goldmine for academic researchers. They are the largest providers of second-hand academic texts in London. They are prices at half or even less then that in comparison to new books. Therefore, students find it to be an extremely convenient source to find books that might be unaffordable otherwise.
4. Museums
There is no end to museums in London that cover every field possible. If you want to have a visual research experience this is the best source. The British Museum comes first on the list of incredible treasuries of knowledge. It has a huge collection of historic and rare artifacts from every corner of the world. The Imperial War Museum, has all the information about modern warfare you can possibly need.
The Natural History Museum is a thing to behold. The building structure is striking in itself and the exhibits focus on all life on Earth. You can go through hundred of specimens and see actual scientist at research in the Darwin Centre. Other museums worth visiting for research include the Science Museum, Tate Modern, Museum of London and the National Gallery.
After our detailed description, it must be evident that there are endless resources of information in London. In fact, the sheer number might even make it difficult to narrow down the scope of your data collection. There are fascinating places which you can visit to feel inspired and discover rare information.
Furthermore, you can also take help from services such as Assignment Master. A reliable dissertation service can be extremely useful. At times it can become quite challenging to handle all the work that it takes to write a research paper. However, there is no need when a good dissertation help website is in your access. They have expert writers who can provide you with the best written papers. And they are affordable enough even if you are on a tight budget.